Modern Calligraphy Save the Date 2-piece Set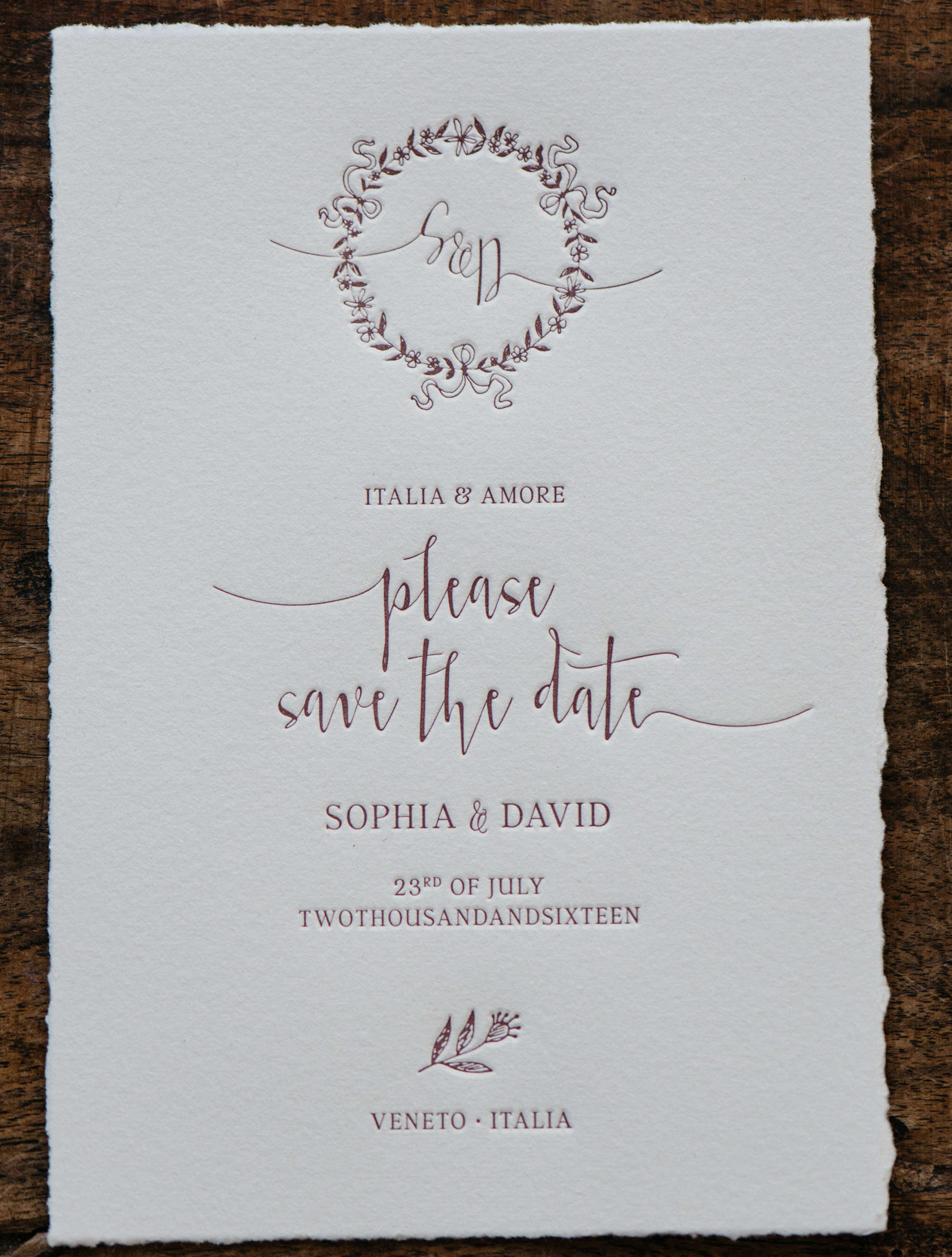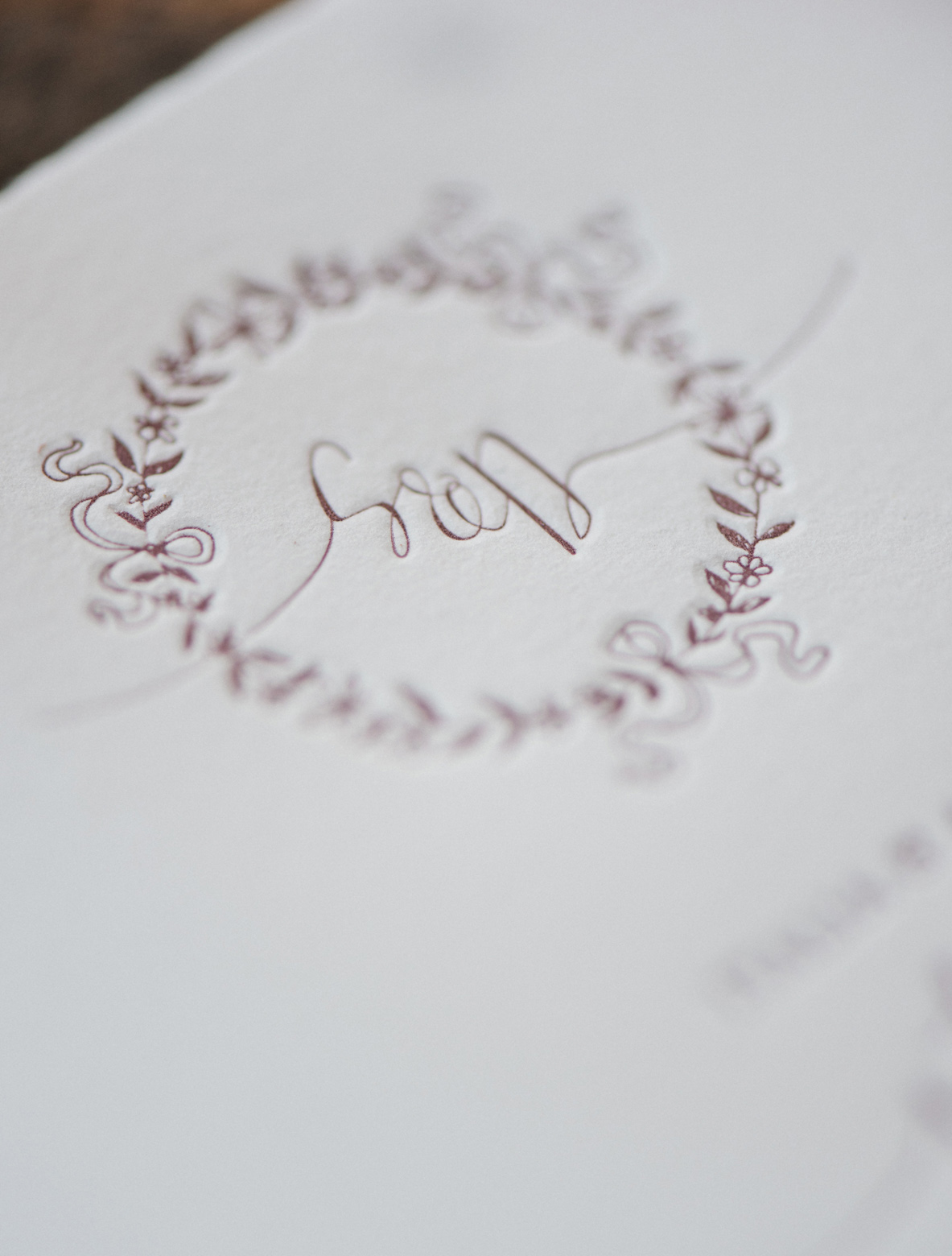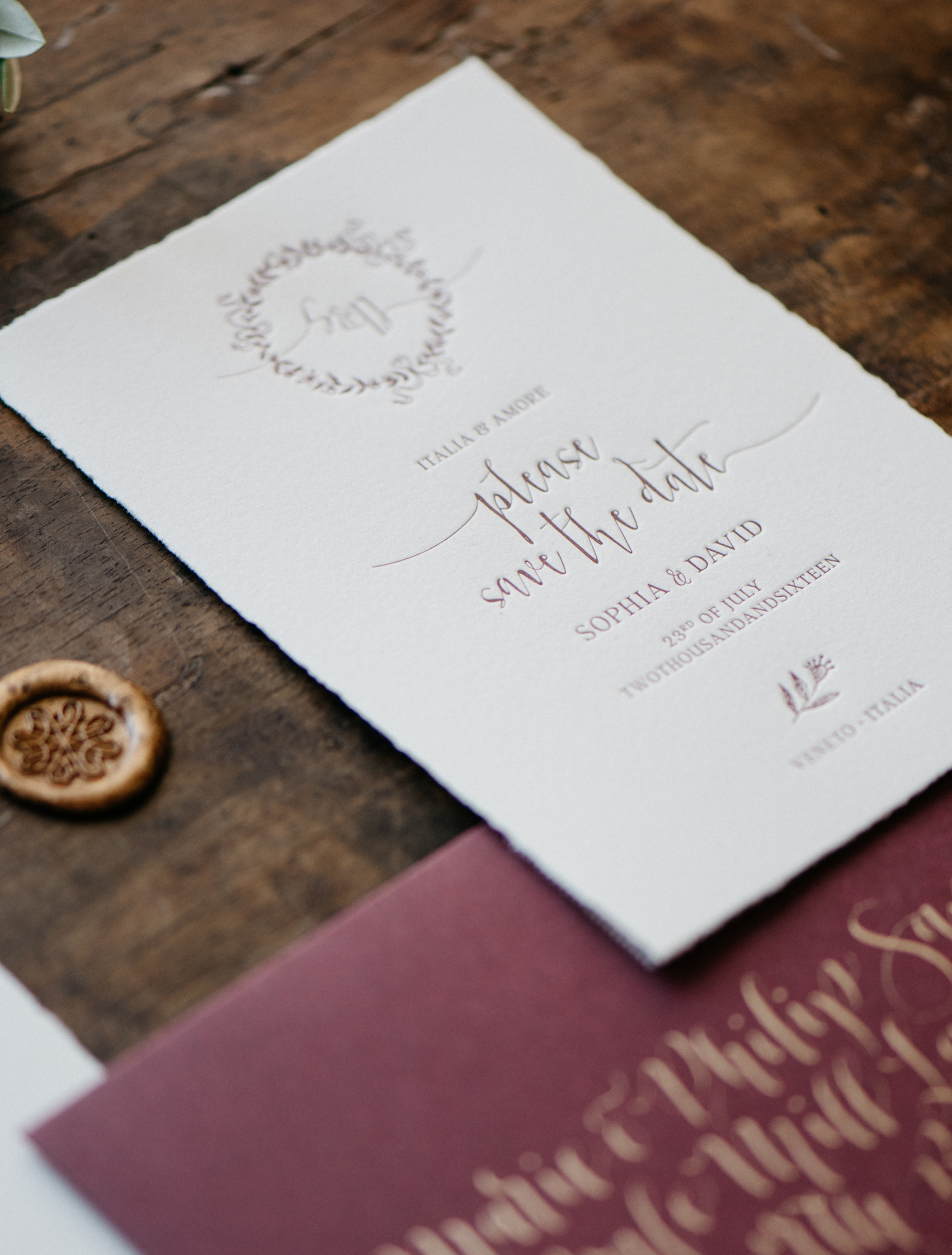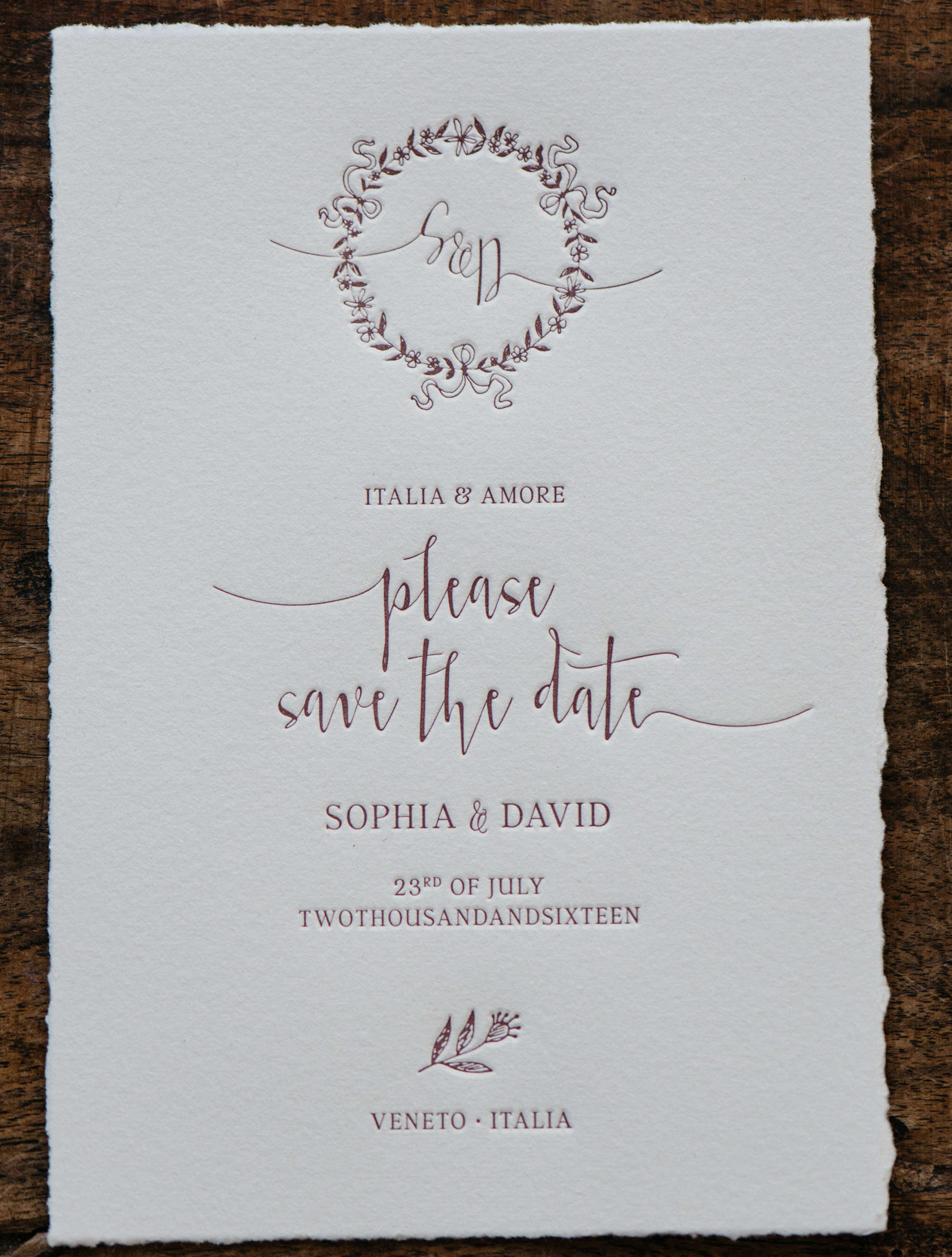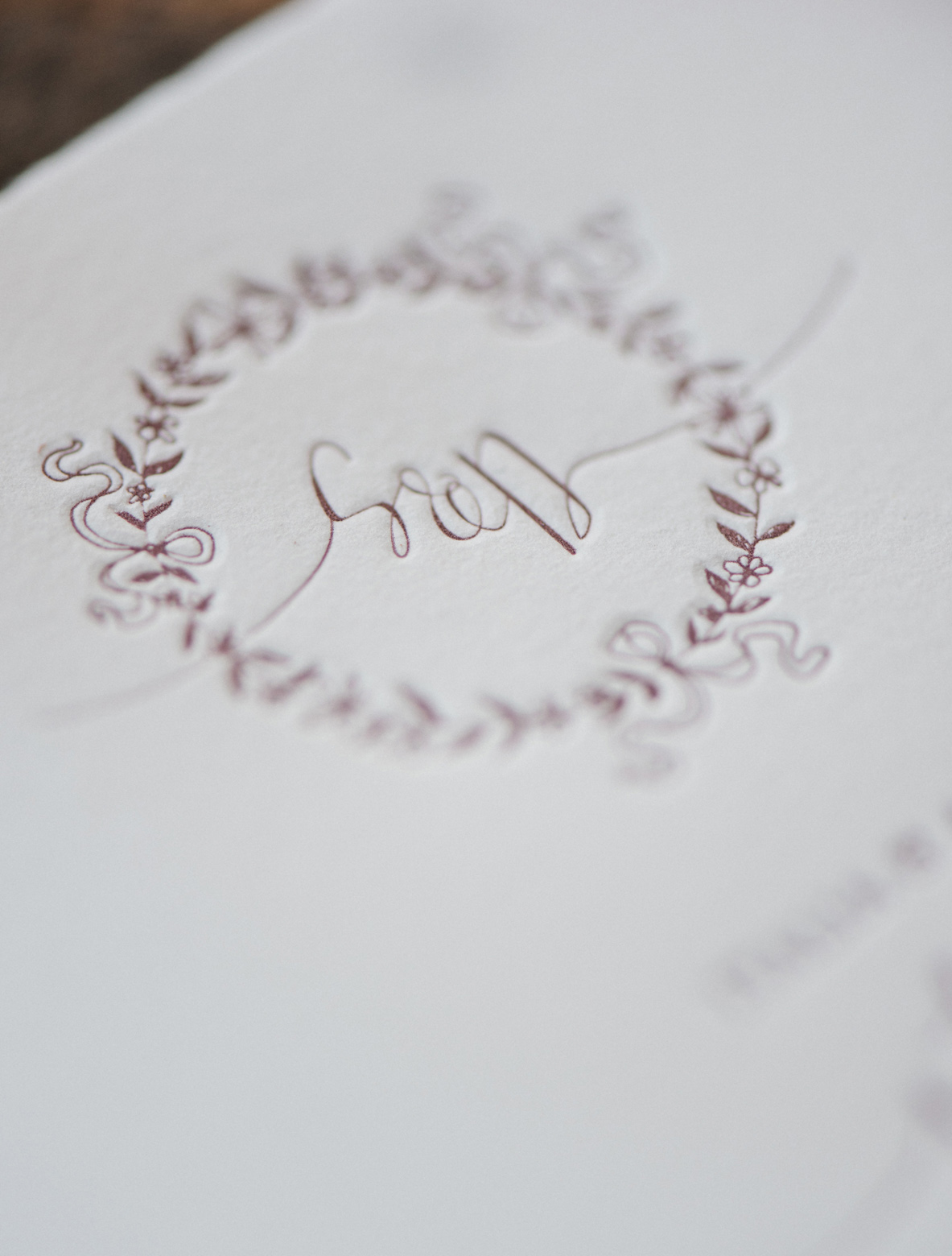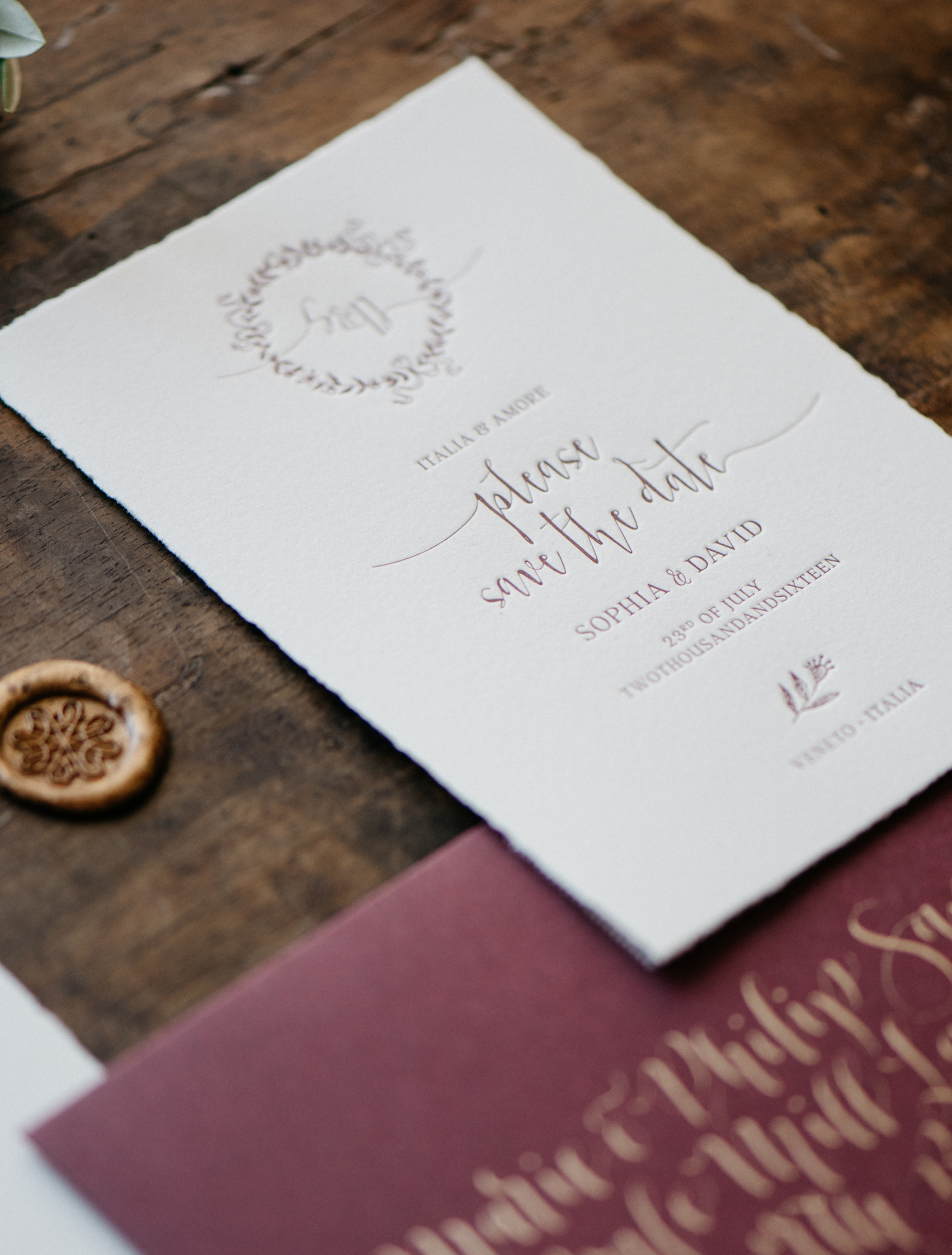 Modern Calligraphy Save the Date 2-piece Set
A romantic wedding suite with modern calligraphy fonts and delicate floral monogram.
You can choose from our beautiful cotton paper in 350 or 700 grams or soft, handmade 340 gram paper for this suite. This 2-piece suite includes the Save the Date card and envelopes with return address printing. The type of printing selected will be used for the return address printing as well. You can add digital printed addressing to your order, calligraphy addressing is available upon request.
Sizes: save the date card 10.5x15.5 cm & envelopes 11.4x16.2 cm
Ein klassisches Save the Date Set mit modernen Kalligrafieschriften und einem zarten, floralem Monogramm.
Ihr könnt auswählen zwischen unserem wunderschönen Baumwollpapier in 350 oder 700 Gramm oder weichem, handgeschöpften 340 Gramm Büttenpapier mit gerissenen Kanten. Dieses zweiteilige Set besteht aus der Save the Date Karte und Kuverts mit Absenderdruck auf der Klappe. Die ausgewählte Drucktechnik wird auch für den Absenderdruck am Kuvert verwendet. Ihr könnt digital gedruckte Gästeadressen für die Kuverts zu eurer Bestellung hinzufügen; handkalligrafierte Adressen sind auf Anfrage ebenfalls verfügbar.
Format: Save the Date Karte 10.5x15.5 cm & Kuverts 11.4x16.2 cm